Efficient and space-saving: The Robotunits telescopic sliding door
Ideal access, simply solved
Whether for maintenance, repairs, or work on the machine: the Robotunits telescopic sliding door gives you optimal access to your machine. The simple, fast and space-saving handling helps with entering and leaving the machine area in the shortest possible time – whether by foot or with your forklift. Free passage of up to 4 meters can be achieved as standard, for special solutions we are available for consultation.
Do you need help in choosing the right safety fence elements? Whether sliding door, door element, basic element a combination of all, we will find the right safety fence design for you.
Everything from one Modular System:
Our telescopic sliding door is made 100% from our Robotunits Modular Automation System In addition, the Robotunits telescopic sliding door ensures that all processes in your machine area are protected. Thanks to the high flexibility of the telescopic sliding door, there is a suitable design for every project. For example, instead of the conventional grid filling, sheet metal and polycarbonate are also available as alternative filling materials. Our experts are happy to provide a personal consultation to find the best solution for your application.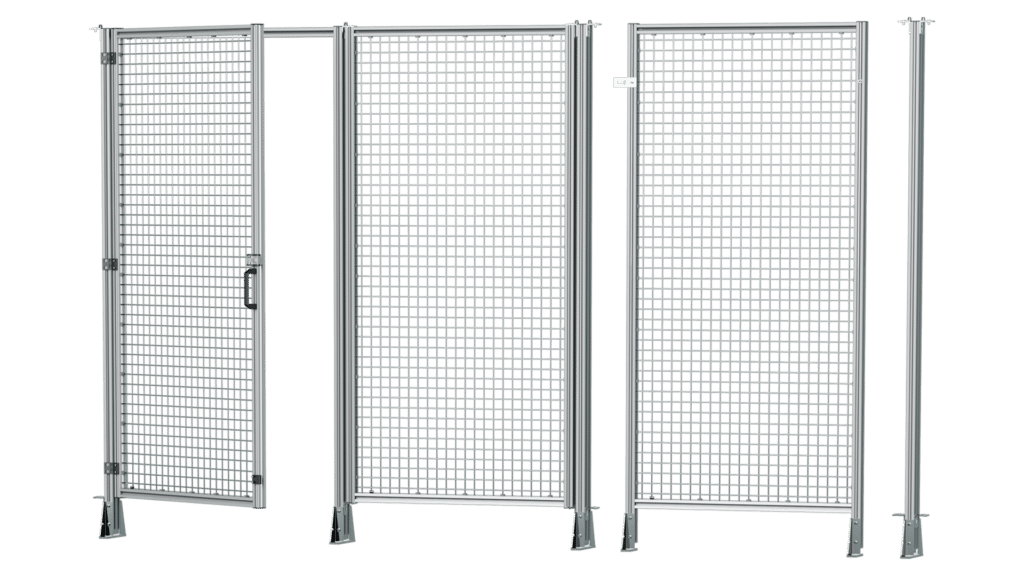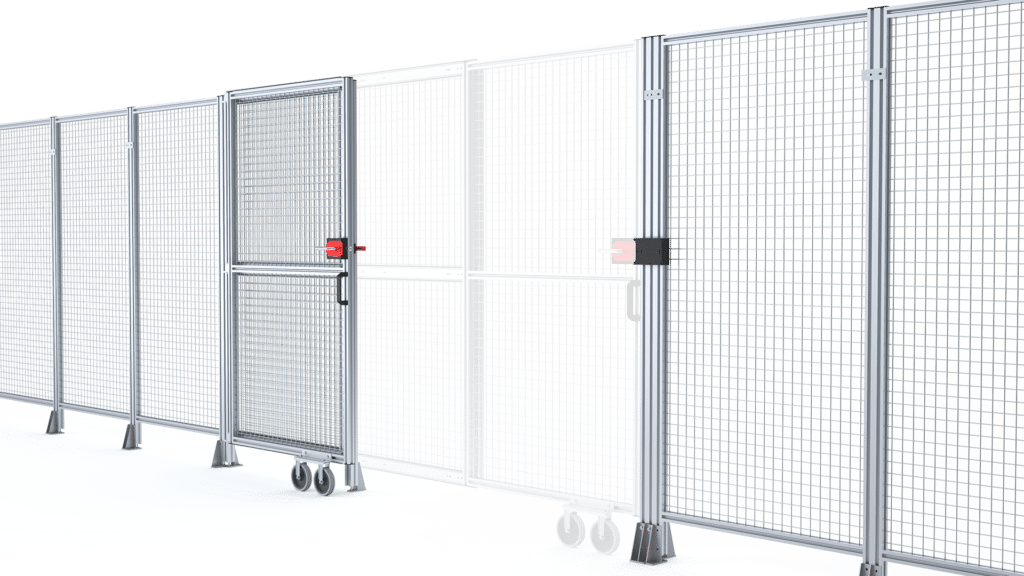 The Robotunits telescopic sliding door is already being used in many production halls. Thanks to a sophisticated design, the door allows for long-lasting use. As a ready-assembled solution, the telescopic sliding door can be put into operation in a few simple steps.
Learn more about the standardized application solutions from Robotunits – individually adapted to your needs.
The easily constructed Safety Fence System
The two individually applicable systems Basic and Allround, allow for a customized solution for every application.
We are happy to answer any questions you may have at any time. Do not hesitate to contact us.