Powered Roller Conveyor System
Customized and ready for immediate use
No matter the direction: With the Robotunits 24V Powered Roller Conveyor, your goods will be transported gently according to your individual requirements. Our multi-faceted system is ideally suited for zero-pressure accumulation conveying of goods, boxes or other containers in industrial applications. Thanks to pre-installed control electronics, the Powered Roller Conveyor can be used immediately.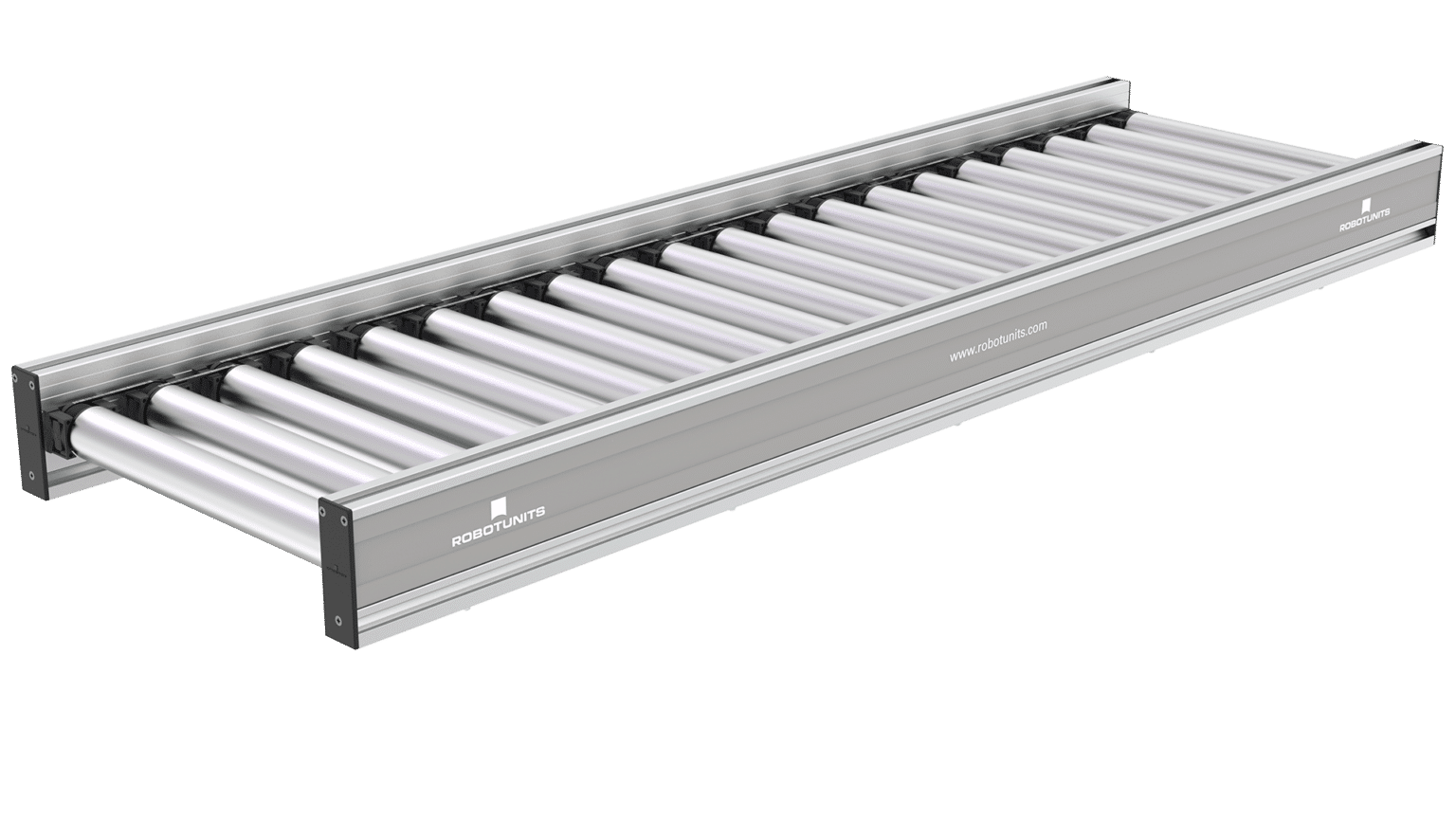 Facts
variety of roller conveyor modules
plug and play, fully integrated control electronics
poly-V belt power transmission with integrated safey cover
Benefits
modular layout allows for zero-pressure, energy efficient conveying in all directions
immediate deployment, cost and time efficient
safe and low maintenance
Special features
our Powered Roller Conveyor is certified for certain dimensions according to EN ISO 14644 for clean rooms.
our product specialists are happy to help you with your projects.