Linear Motion System
The custom-made Linear Motion System
As a manufacturer of linear technology, our focus is on the highest technical and static precision. Versatility, stability and efficiency are the hallmarks of our linear motion systems.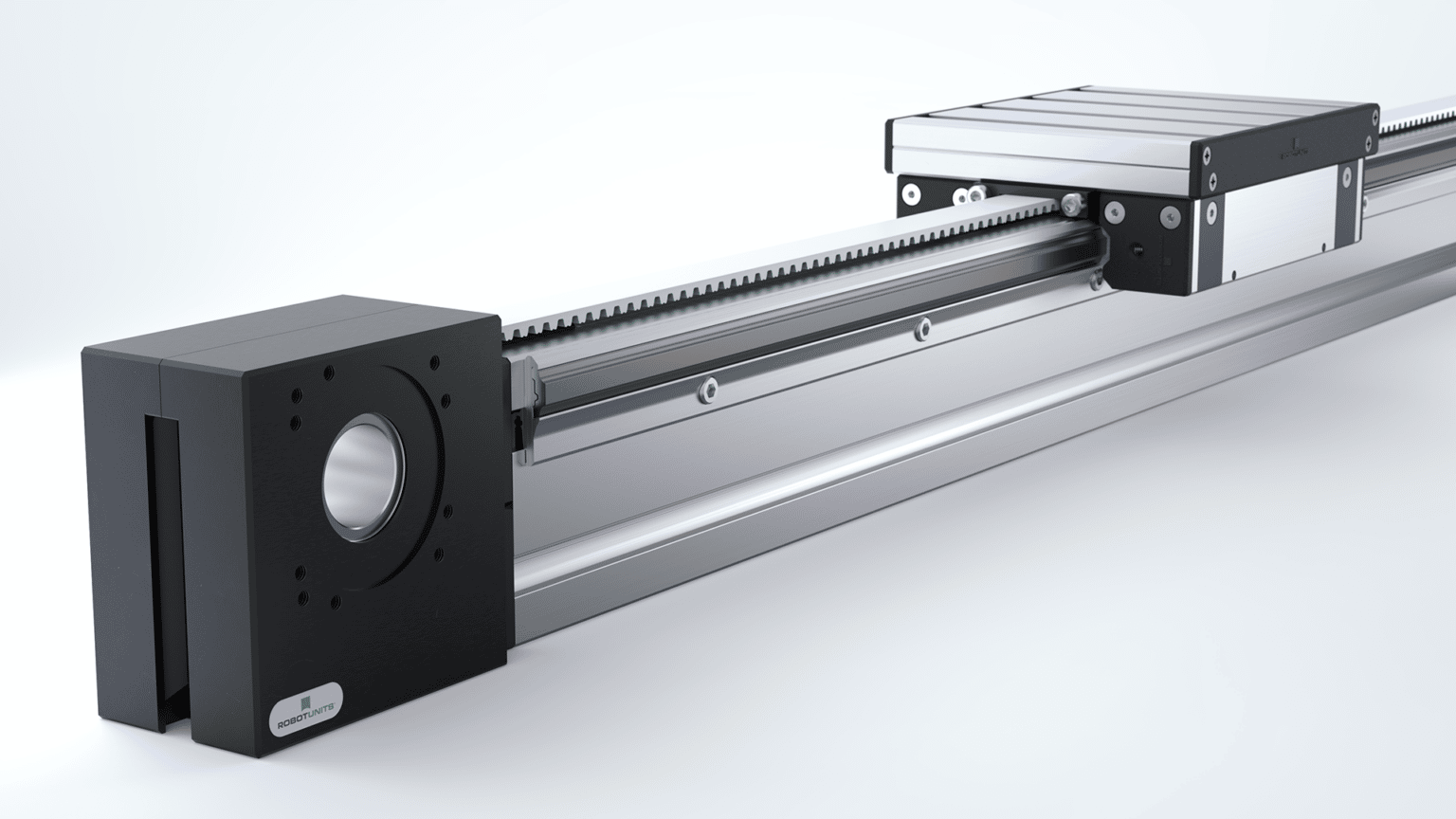 Fully integrated Linear Motion System
can be combined and integrated throughout the modular system
belt return inside the aluminum extrusion
leaves 3 sides of the extrusion free for additional attachments
fully based on the 50mm extrusion series
It runs and runs and runs ...
single or double idlers can be used, depending on the load
high strength due to special captive design of idler extrusion
large rollers
integrated fastening option for flexible energy chain
Guiderails instead of guide systems
by simply screwing on the guide rail, your extrusion becomes a Linear Motion System
playfree datum edge positioning
hardened guiderails allow heavy loads
high wear resistance allows smooth and quiet operation
quick and easy assembly
Modular design of linear motion units
Customized design, from small units to large Linear Motion Systems
single and multiple guide rails available in one system
X-,Y-,Z-combinations possible
almost limitless combinations
Motor types and idler options
optimal adaptation to performance and application requirements
minimal design time through expansion coupling system
same drive unit for all timing belt driven linear motion units
Protection against damage
integrated overrun protection prevents mechanical damage
Save time, cut cost
simple design and calculation
simple selection of components, easy ordering process
minimal design time required
simple and fast integration of attachments
easy adjustment and installation