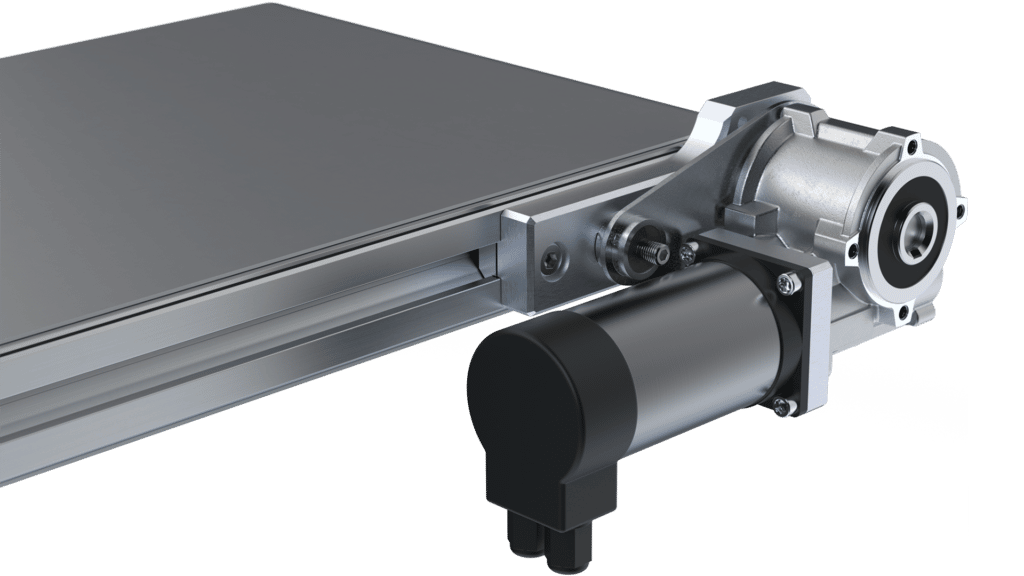 The 24V drive – an energy-efficient drive variant in our Modular Automation System: The brushless DC motor (BLDC) is particularly well suited as a direct drive for slow speeds in conveyor technology. A special highlight is the compact size. It fits Robotunits belt and timing belt conveyors like a glove. Thanks to the wide speed range of the BLDC drive, even very slow conveying speeds are possible.
A special feature is the supplied motor control suitable for installation in the control cabinet with integrated, adjustable current limitation. This can be controlled directly – for example via PLC.
Our 24V drive complies with worldwide standards. This allows Robotunits to achieve extremely short delivery times: standard conveyors with 24V drive can be delivered five working days after receipt of order.
Brushless 24V DC motor (BLDC) including the motor control for installation in the control cabinet
Individually adjustable speed, very slow conveying speeds possible
Small footprint due to compact size, motor can be used in a variety of applications
Worldwide standard, extremely short delivery times (from 5 working days)
Belt conveyor with 24V drive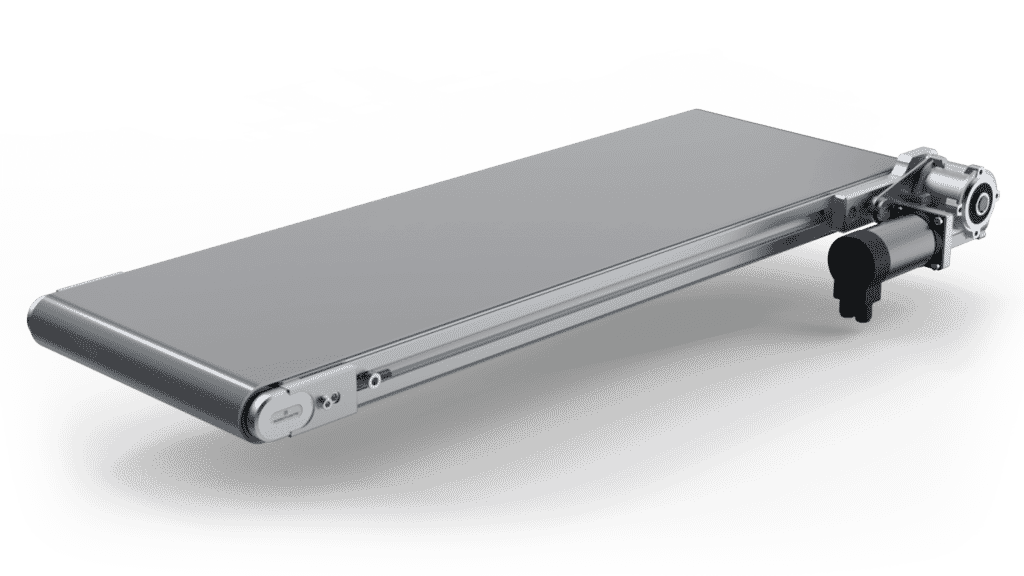 Toothed belt conveyor with 24V drive