Customized AGV Top Modules offering a maximum of possibilities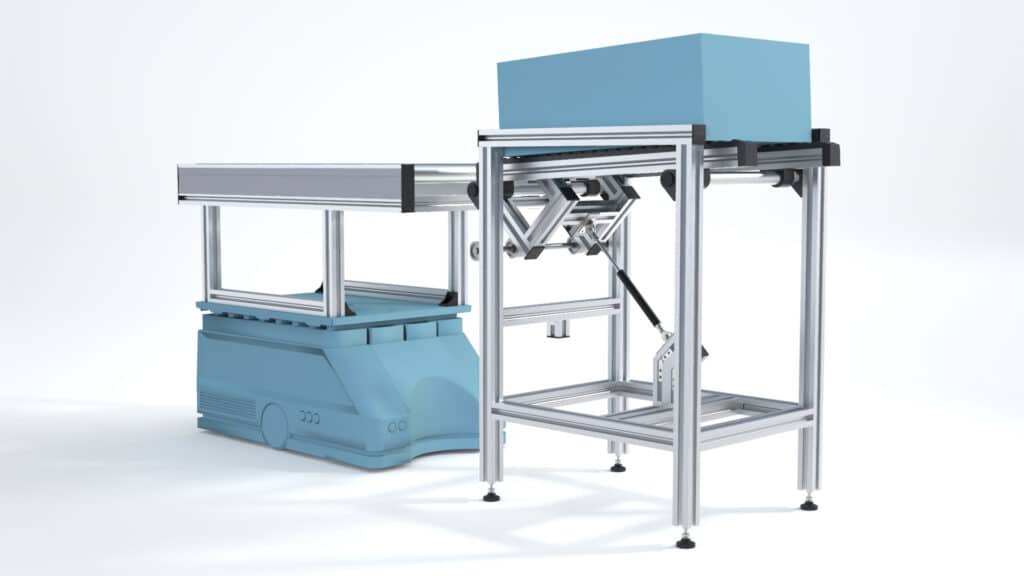 The application options of AGV Top Modules are as diverse as the needs of our customers. With the multifunctional Modular Automation System from Robotunits, AGV Top Modules can be easily configured and mounted to existing attachment points on AGVs.
Via the Robotunits Collection Station for AGVs, a customized transfer of small load carriers or cardboard boxes is made possible: thanks to a release/tilt function by means of gas springs, automatically without an additional motor or sensor.
Customizable transport solutions
The play-free fastening technology from Robotunits ensures highest process reliabilityand the same stability that can be achieved by welding. Customized solutions at the best price-performance ratio can be achieved thanks to the flexible choice of dimensions, conveyor technology and drive type.
New work areas can be easily, quickly and flexibly connected to existing AGVs via the individually configurable Robotunits attachments. In the same way, the AGV Top Modules can be connected to rigid, high-performance Robotunits conveyors or integrated into existing intralogistic systems, such as those available at Servus.